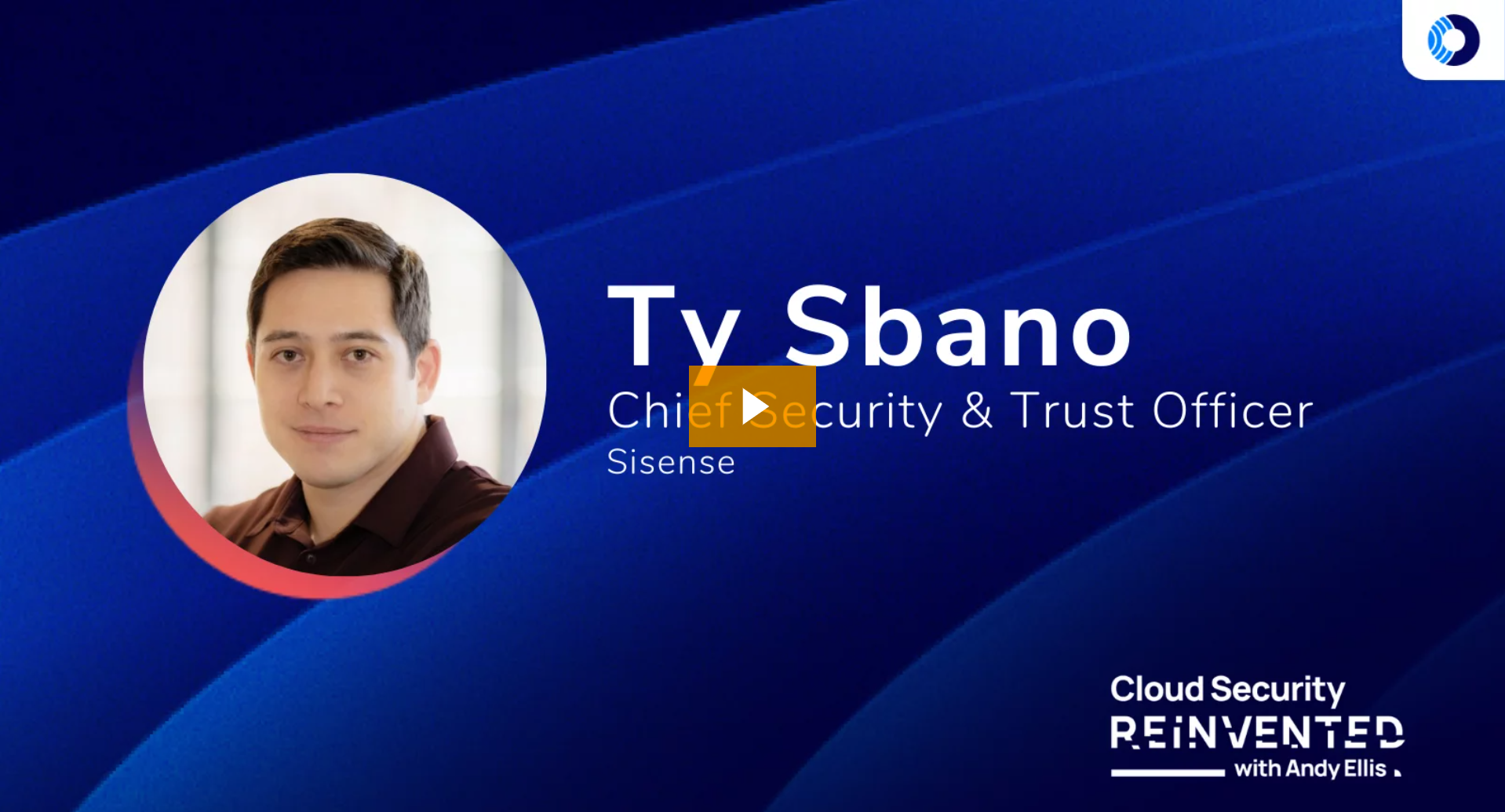 https://orca.security/resources/podcast/?wchannelid=v7ih6xfqse&wmediaid=853km26i5c
One of the aspects where we can see how much the technology has progressed is the cloud system. Cloud has become more prevalent than on-premise IT infrastructure, mainly since it is more secure and more reliable than it used to be at its very first beginnings. But how is it like to be a part of cloud security systems, or, better said, a CSO.
Ty Sbano is the Chief Security and Trust Officer at Sisense. His career journey has been pretty rich and interesting and has helped him determine his end goal: becoming a CSO. Being CSO can be stressful, which is why Ty suggests that one must be ready for the stress before committing to cybersecurity. Aside from coping with all the stress and challenges that come with cloud security, it is fundamental to have a strong mentor who will help you go through the entire process.
In this episode of Cloud Security Reinvented, Ty Sbano and Andy Ellis have an insightful conversation about the basic concepts of cloud security, data analytics, risk management, and other essential aspects future CSOs will find incredibly handy.