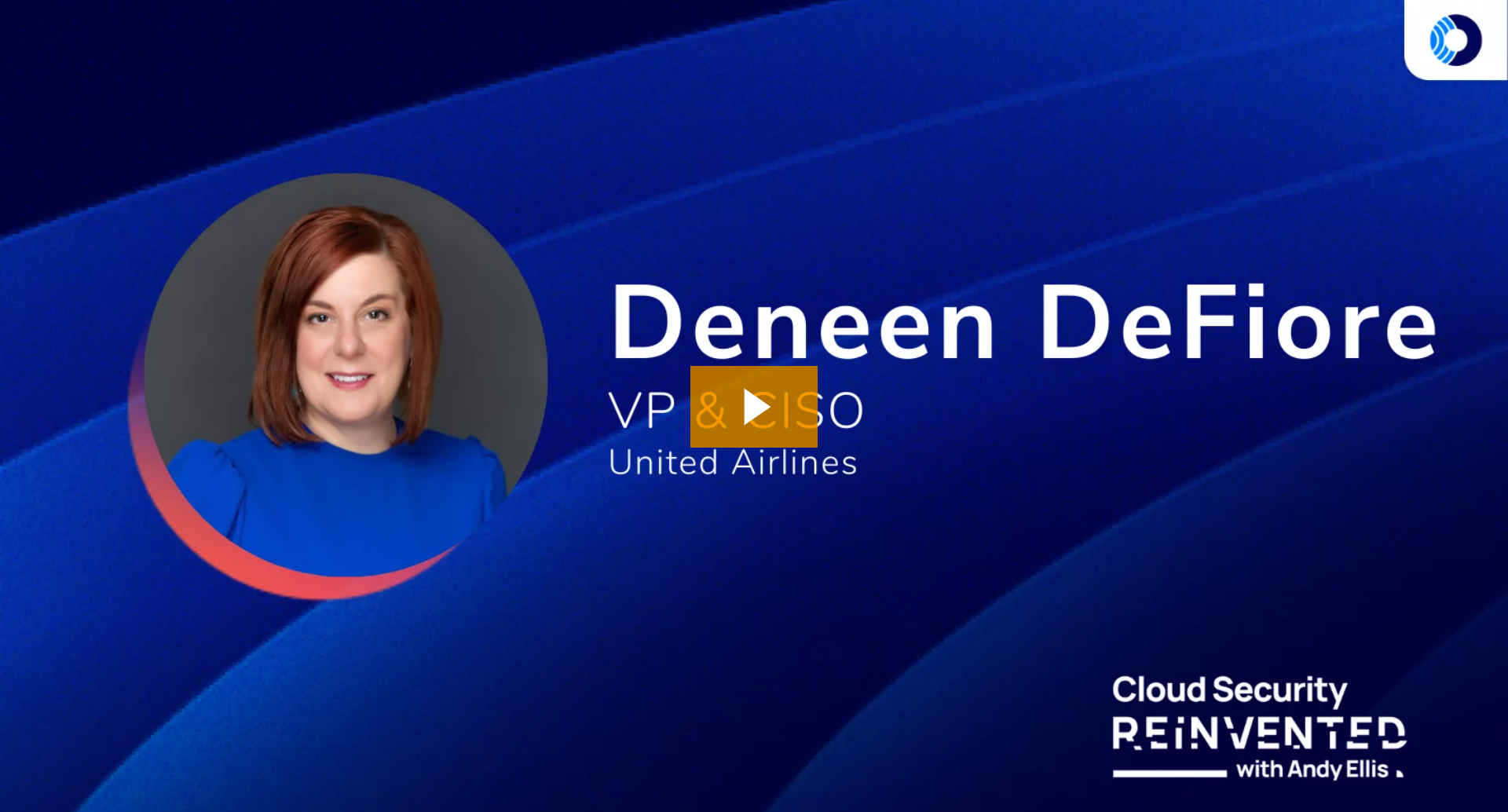 https://orca.security/resources/podcast/?wchannelid=v7ih6xfqse&wmediaid=071tif2v4p
Regardless of the industry, most people agree that the cloud era has taken business processes to a whole new level. However, not all industries, including the airline industry, take advantage of cloud technologies as they should.
In today's episode of Cloud Security Reinvented, it is our pleasure to welcome Deneen DeFiore. Deneen is the VP and CISO at United Airlines. She is here today to talk about the importance of using cloud technologies and share her thoughts about the future of technology in general.
Deneen and our host, Andy Ellis, also discuss the best and worst practices from the pre-cloud era, emphasizing the importance of identity and Access Management.
Deneen shares a valuable piece of advice to anyone at the beginning of their career. She says skills and knowledge are crucial; expertise brings credibility, but nothing is more important than building solid relationships.