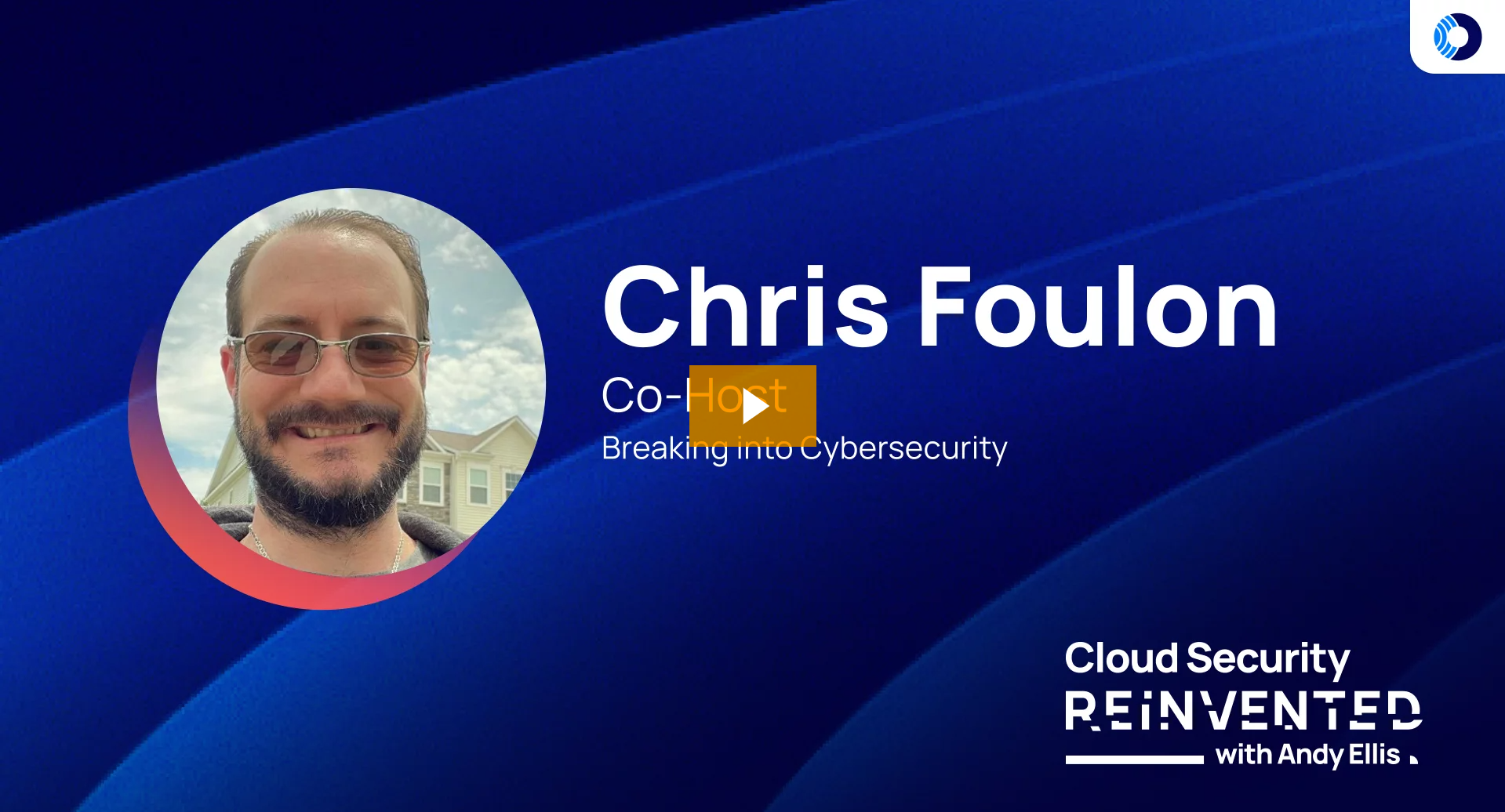 https://orca.security/resources/podcast/?wchannelid=v7ih6xfqse&wmediaid=h01zmfgs59
If you've ever thought of pursuing a career in cybersecurity, we have an episode for you! Today's guest is a career coach and a podcast co-host, and he's here to talk to us about cybersecurity in the post-cloud era.
Chris Foulon is the co-host of Breaking Into Cybersecurity, a Cybersecurity Strategist, and a noted career coach. He says his goal is to give back by producing a podcast focused on helping people who are trying to get into cybersecurity. In addition, Chris helps professionals looking to level up their cybersecurity careers, achieve amazing results, and complete their larger goals.
In this episode of the Cloud Security Reinvented podcast, Chris and our host Andy touch upon some interesting topics. From learning about the impact of the cloud on security to understanding a lack of diversity in the industry, you'll have a lot of information to sink in after this episode.