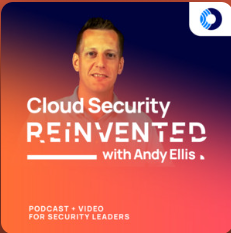 Episode Summary
Implementing an effective security program has become a necessity over the past decade. And without a doubt, all businesses need to level up their security game to mitigate risks and protect their information.
But small- and mid-market companies are somehow left behind when it comes to security guidance and realistic capabilities.
In this episode of the Cloud Security Reinvented podcast, our host Andy Ellis introduces Brian Haugli, the Managing Partner at SideChannel. They talk about the increasing demand for cybersecurity for all organizations, why the black-and-white view won't get us far in security, and the future of technology.
##
Guest-at-a-Glance
💡 Name: Brian Haugli
💡 What he does: He's the Managing Partner at SideChannel.
💡 Company: SideChannel
💡 Noteworthy: Brain is the co-author of "Cybersecurity Risk Management: Mastering the Fundamentals Using the NIST Cybersecurity Framework."
💡 Where to find Brian: LinkedIn
##